This basically means "I am That, That is me." And to me, in many ways, this phrase defined my Shreyas experience. To begin with, Shreyas offers you just the right environment to embark upon your inner journey. Spread over 25 acres of lush green, Shreyas surprisingly has only 12 cottages – which accommodates upto 25-30 guests at any given time. Simply put, this suggests that each guest has an acre to herself. For space strangulated Mumbaikars like me, where we look out of our windows only to bump our noses with our neighbours, this created a sense of liberation – much needed for my cramped mind.
Greeted with a garland beset with mogra flowers (grown in their own gardens, I am told), and a teeka on my forehead, I felt I was living the words that so define Indian culture "Atithi Devo Bhavaye" (Our guests are like Gods for us) as I entered Shreyas. The tented garden cottage, the earthy interiors, the shower facing my own private garden, the porch overlooking the azure swimming pool – all begins to cast its spell on me.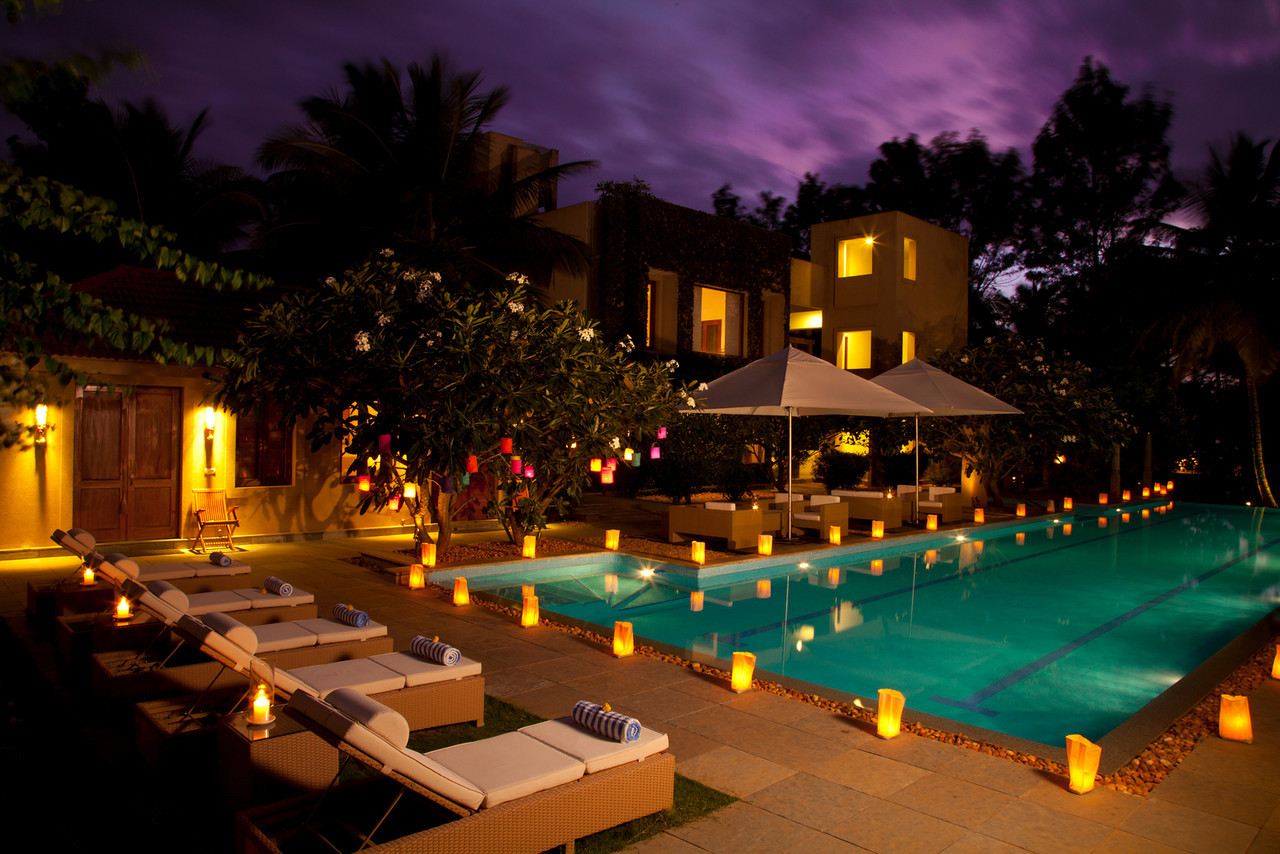 The yoga and meditation programs at Shreyas define the place in many ways. One feels they are in good hands, as the able teachers twist you and turn you, and urge you to go beyond all physical (and mental) boundaries that your body is so accustomed to. One of the teachers took me through a Yoga Nidra process. In a dark, womb like room – with just the right temperature, covered in a blanket, I lost sense of space and time and felt I was suspended in the universe – apart, and yet, such an integral part of all that was. It was sublime.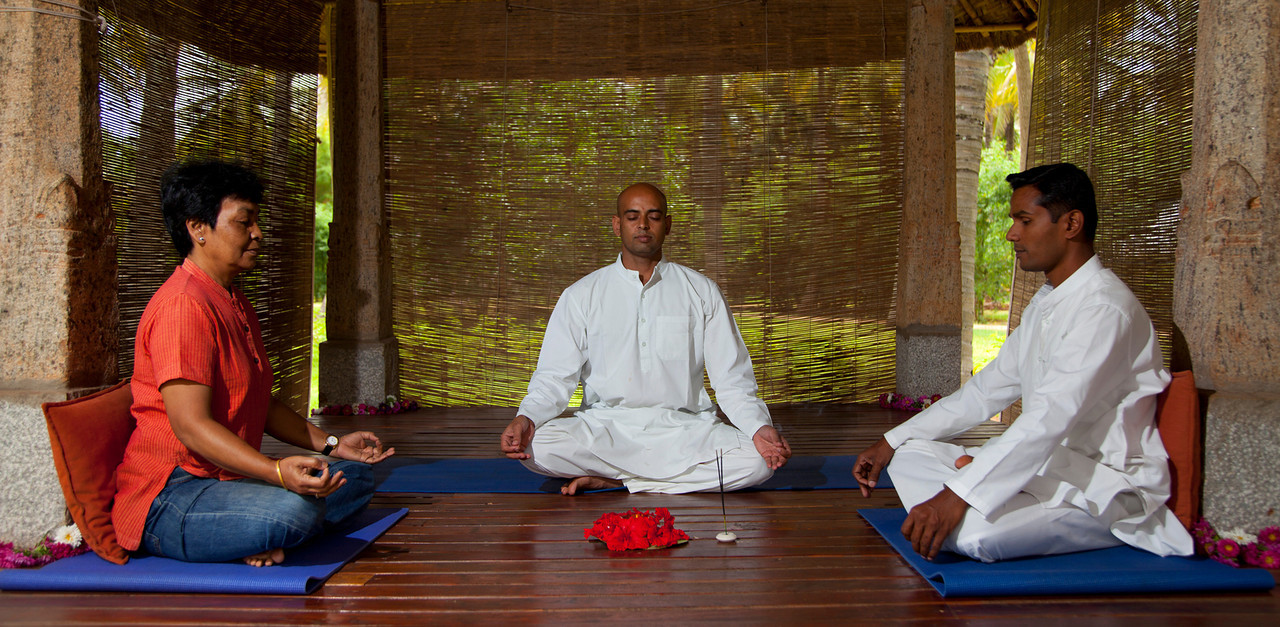 The food at Shreyas is a culture in itself. Considering the kind of space they have at their disposal – the dining area is a warm, compact, intimate place where guests from across the world tell a story or two, talk about their days treatments and therapies, and share a slice of each other's lives even as they munch on the homegrown freshly cooked, organic food. Shreyas challenges the belief that food can either be healthy or tasty – and every meal I had there was a delectable mix of both. Add to it the courteous staff, dressed in white and white, serving you with as much love as your mother would – dining at Shreyas is an experience. Every meal ended with a choice of teas – and their basil and peppermint became a favourite – and as I sipped at it, looking into the beyond, waves of gratitude for all that was would engulf me.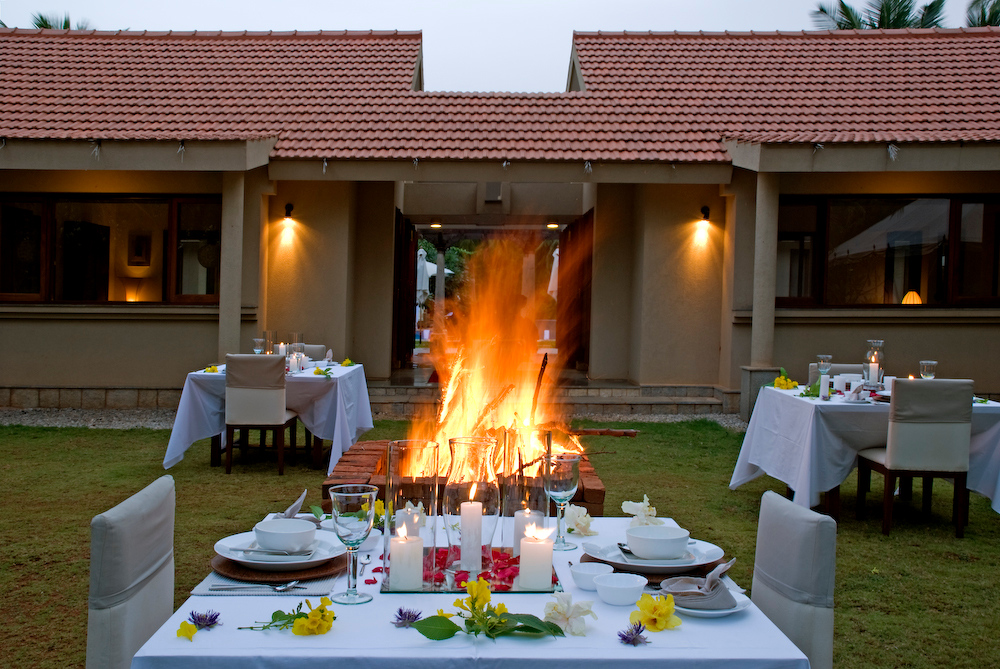 Shreyas has a spa called Anaha. The rooms are large, filled with light, soft music and the tempting aroma of pure oils. The massage was relaxing and helped me say a temporary goodbye to a permanent resident in my body – a pain in the right side of my neck.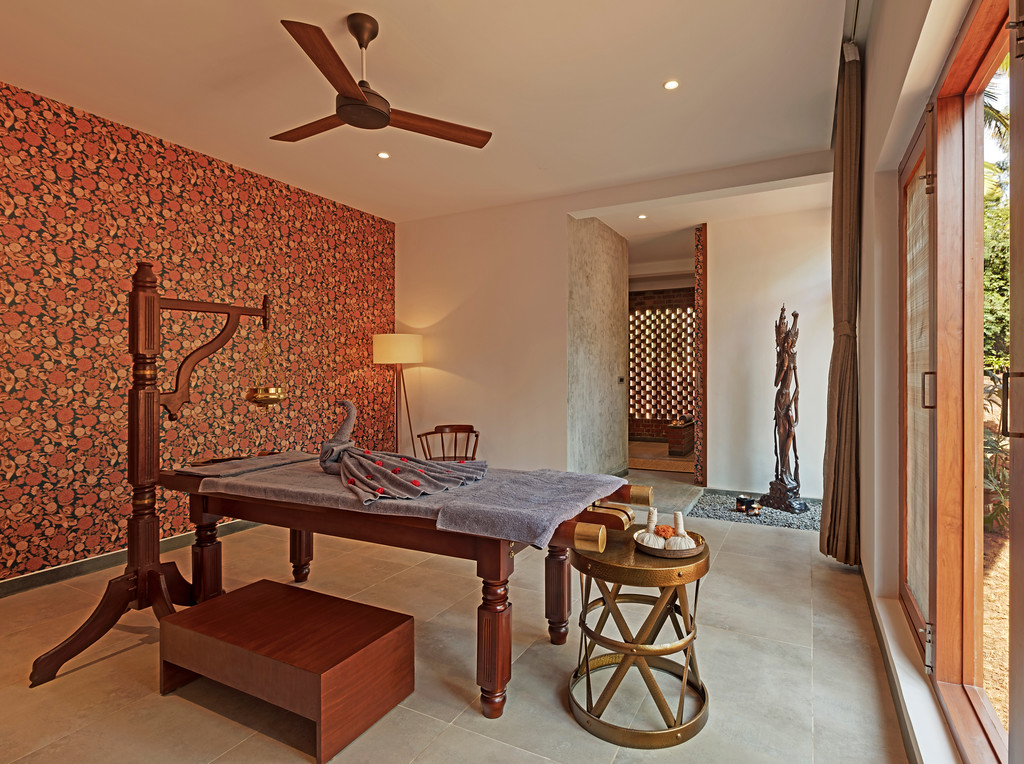 There were two experiences, however, that stood taller than all others for me at Shreyas. The first was a visit to the orphanage about twenty minutes away that Shreyas has adopted. We served the children food there and the experience of seeing the 60 odd orphaned children being taken such good care of, was heartwarming to say the least. "Seva" – to serve… is an important ideal for Indians and living it at a luxurious yoga retreat was fulfilling. The kids melt one's hearts with their broken toothed smiles, and even more broken English. "Where from are you, didi?" "Beautiful you look!" "How are you this evening fine?" are some statements that linger on.
The second experience was that of the bonfire night. The blazing fire, the roasted tomato and basil soup, the moonlit Shreyas dancing in a slight breeze – actually made the words Hum Sa Sohum, So hum Humsa come alive before me. I felt, in every way, like the cosmos itself. Peaceful. Grateful. And oh so abundant.
Where: Shreyas Yoga Retreat, Bengaluru, India.
Website: www.Shreyasretreat.com